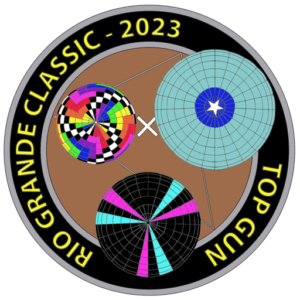 About the Rio Grande Classic
Pilot Registration for the 2023 Rio Grande Classic is now closed. Will Rhett Heartsill and Keith Takach defend their crowns or will YOU take the champion title.  Special Thanks to Pat Chando for our 2023 RGC Logo which features the balloons of last year's champions!

When this happens, it's usually because the owner only shared it with a small group of people, changed who can see it or it's been deleted.
The 2023 Rio Grande Classic Event including the BFA/HACD sanctioned Southwest Regional Championship, and the New Mexico State Championship are coming up fast! Our Event Directors for this year will be Maury Sullivan and AIBF Sam Parks! Our special thanks to Elisa Talbert and Jessica Price for chairing this major balloon event! We want to thank ALL our sponsors for making this event possible! (edited)
---
Doug
We have finalized the RGC 2023 rules that will be used for the competition. They are found under the Rules Menu Choice or available Here.
Doug
We are pleased to announce that the 2023 Rio Grande Classic Event Directors will be Maury Sullivan and Sam Parks!