About the Rio Grande Classic
The Rio Grande Classic for 2022 is over!   Thank you to ALL our sponsors and pilots that allowed us to make this a fantastic event!   Put next year's event on your calendar and let's have 50 pilots compete!  May 27th, 28th, and 29th, 2023.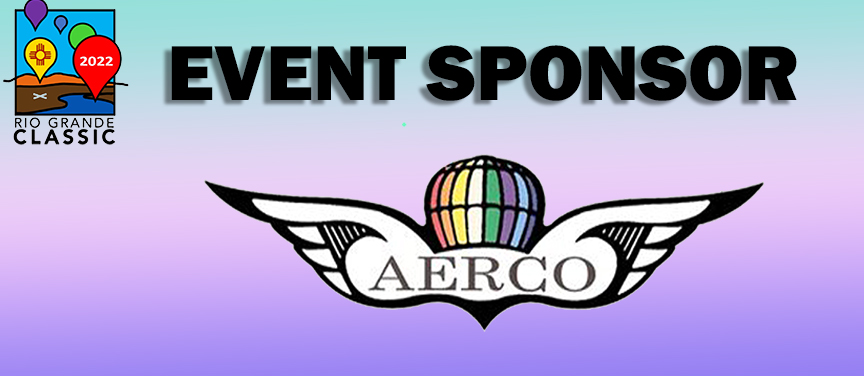 The Rio Grande Classic and Southwest champion has been crowned:  Rhett Heartsill!   Congratulations to Keith Takach for winning the NM Championship!     Our Event Director Elisa Talbert and Ray Bair made great sport for us with innovative tasks.  Elisa also outdid herself as the event chair with the help of Jessica Price, Steve Williams and so many other committee members.   Be sure to attend next year's event and continue to support the New Mexico Balloon Community!
SPONSORSHIP OPPORTUNITIES!
Please help us out by Sponsoring RGC!   We have great Sponsor packages.
---
Doug
Check out the standings page to see our new Rio Grande and Southwest Champion... Rhett Hartsill. Our New Mexico Champion is Keith Takach.
Doug
Check the standings page for Monday's scores.